The Castle Rock Police Department is located at:
141 "A" St SW
Castle Rock, WA 98611
Contact us 24 hours a day at (360) 274- 4711. Emergency dial 911 .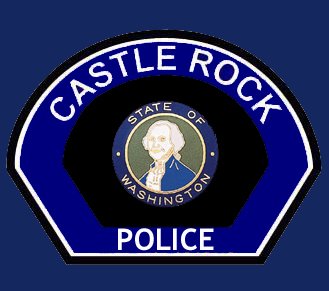 Our Mission:
The Mission of every member of the Castle Rock Police Department is to consistently seek and find ways to promote, preserve, and deliver a feeling of security, safety, and quality services to the members of our community.
On June 29, 2017 the Castle Rock Police Department welcomed two new reserve officers to our ranks

Reserve Officer Jacob Cartner and Reserve Officer William Zimmerman are pictured with Officer Jeff Gann, one of the cooridnators of the 2017 Cowlitz Regional Reserve Academy

These young officers have completed over 250 hours of training, and are now on the street working on their field training. Reserves are unpaid volunteers who do this with no compensation. Please welcome these officers to our city.

On June 25, 2017 The Castle Rock Police Department held it's first annual department awards ceremony.

Members of the department were presented with awards of recognition ranging from good conduct and safe driving to the Medal of Valor for heroic acts.
| | |
| --- | --- |
| | Watch video of CRPD emergency vehicle operation course (EVOC) training |
The Castle Rock Police Department has ongoing property room auctions available at propertyroom.com